I had the pleasure of spending the past two nights with the North Mississippi Allstars, as well as their special guest, Jon Spencer of the Blues Explosion. I don't know how these guys flew under my radar for so long!!! They fuckin' rock.
Brothers Luther & Cody Dickinson started off by sitting down with their acoustic guitars. Cody is usually behind the drums, so it was impressive to see how well he handles the guitar. Luther has such an unpretentious style of playing, but he owns. His slide riffs are grittier than, say, Derek Trucks, but always on point. Also, when the freakin' fire alarm kept going off on Saturday night, Luther won my heart with his sense of humor. "Damn, are we that out of tune?"
Second set – Spencer Dickinson, the collaboration of the Allstars and Jon Spencer. I had no clue what to expect. I certainly didn't expect to be head-banging, but that's what happened. Hard, driving guitar from Luther, Cody banging the hell out of the drums, and Chris Chew with bass lines that rattle your rib cage. Then there's Jon Spencer, who comes across as a man possessed. He has SO MUCH stage presence. Reminded me of Elvis mixed with Les Claypool. You can find a sample at the Yep Roc Records page under Media Room.
Spencer Dickinson – That's A Drag
After a short break, the Allstars return to the stage (sans Spencer until the encores). They really get into that good 'ole southern rock groove. The funky, bluesy jams combined with lyrics like "Shake what your Mama gave you," make it near impossible to stand still. And it's cool as shit to see Cody playing his electric washboard.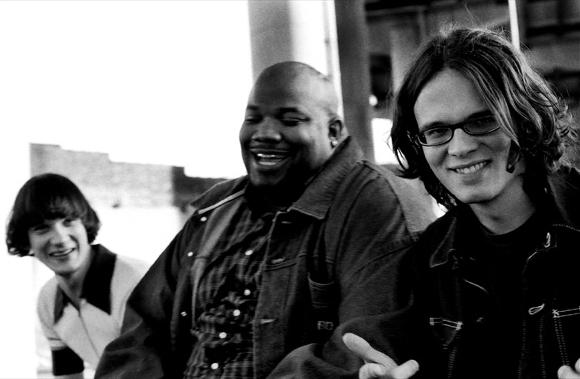 There are certain FABULOUS details of these evenings that are better left unsaid, so let me just leave it at this - I'm hooked!